11—RIP IDEAS


Graveyard


↳ Idea Board




We found a way to keep kids and parents winning whenever game time meets dinner time.






---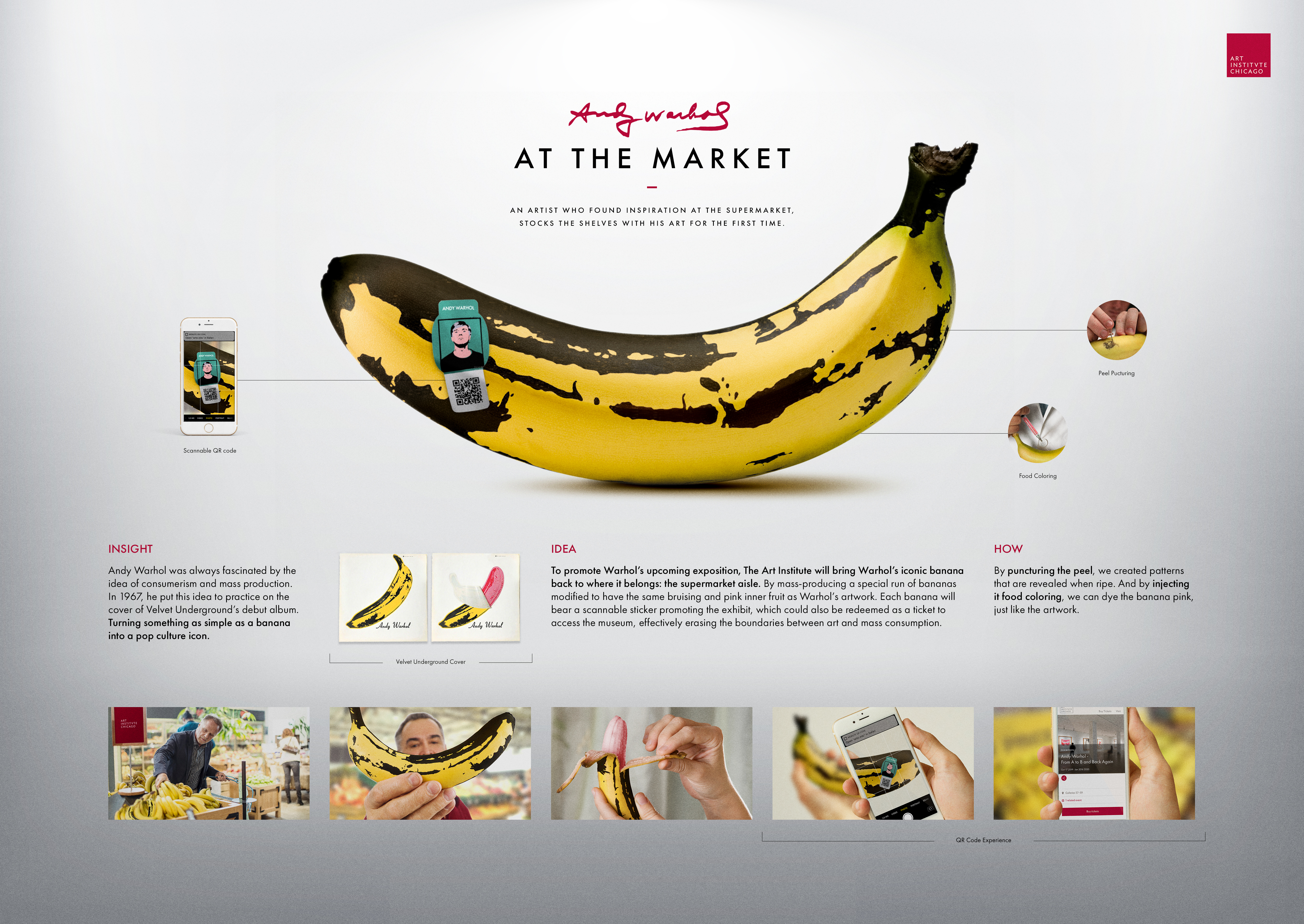 ↳ Idea Board




Andy Warhol had a unique ability to turn everyday items into art. In honor of his forthcoming Chicago exhibition, we wanted to flip the formula and turn an iconic piece his pop art into a real everyday item.






---


↳ Print




The Covid-19 pandemic has left us with quite a few iconic photos of cars lining up outside of food banks looking for help. So we decided to use these images to help people understand the magnitude of the need food banks are currently facing.






---


↳ Idea Board




Kids love riding their bikes and they love Capri Sun. We found a way to combine the two by making the shiny Capri Sun drink pouch also double as way to keep the kids shining and safe while riding their bikes in the evening.





---


↳ Idea Board




We realized that when it came to car seat safety, The Simpsons were setting a bad example. But with the help of Maggie, we're showing parents how to keep their kids car-seat safe.






---


↳ Idea Board




For those with friends or family not on social media, we're bringing the special moments online they might be missing, directly to their mailbox.






---